There is no more important event for auto OEMs and their display suppliers and manufacturers than the Annual Symposium on Vehicle Displays & Interfaces in Detroit, the center of global automotive excellence. Below are some photos from the 2019 event, which took place Sept. 24-25.


Vehicle Displays and Interfaces 2019 Symposium presentation: the technical program is the heart of the annual event.


The 2019 winners of the Metro-Detroit SID Chapter Best Student Awards were: Saurabh Acharya, Ph.D. Student in Electrical Engineering at the University of Michigan; Yingfei Jiang, Ph.D. Student in Chemical Physics at Kent State University, and Aunnasha Sengupta, Ph.D Student in Electrical Engineering at University of Michigan (could not attend ceremony). Pictures shows SID Chapter leaders with winning students who received $5,000 each as part of their award.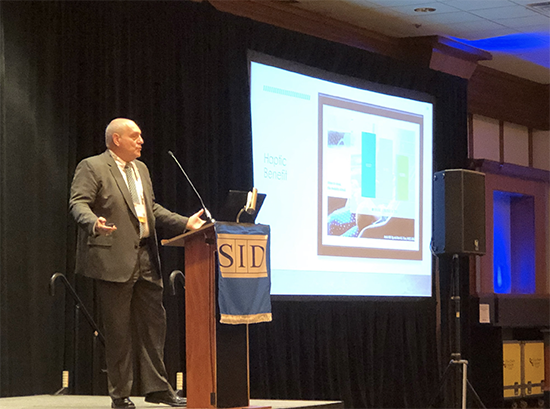 Doug Patton of Jupiter Consulting LLC in Novi, MI, started off the conference with a thought-provoking keynote address, "HMI Between Now and Autonomous Drive."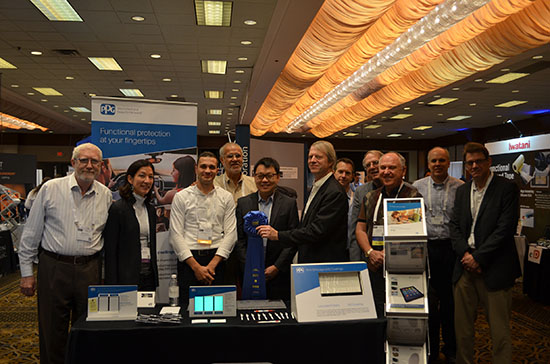 PPG Industries won the 2019 Best in Show Award, voted on by attendees.


TOTAL VEHICLE DISPLAYS…TOTAL TECHNOLOGY…
TOTAL IMMERSION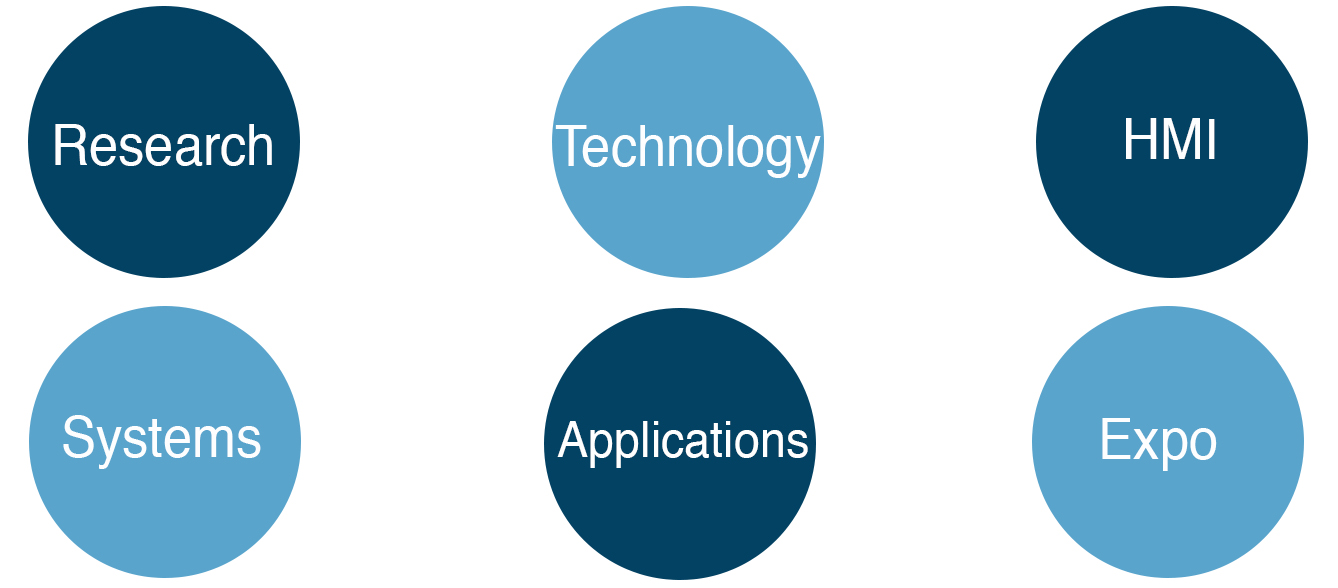 Join hundreds of the industry's brightest techno-future HMI engineers, scientists, and designers from the display, photonics, vehicle systems, academic and automotive OEM communities.
THE TECHNOLOGY RELATED HMI PROGRAM
THAT'S TOO IMPORTANT TO MISS
(Click to Download)
Because industry visionaries provide insights you can't get anyplace else – including integration roadmaps for growth and profit as the trillion-dollar global automotive OEM marketplace follows consumer electronics in migrating to connectivity technologies and larger screen sizes to support multiple internal vehicle systems, infotainment and safety.
Once a year the brightest minds gather to share their knowledge and expertise on the very latest developments and advances in vehicle display science, engineering and emerging applications destined to shape the holistic driving experience of tomorrow's smart… high-tech… hybrid… electric… connected… and autonomous vehicles.
TAKE A TECHNO-FUTURE DEEP-DIVE AT THE SOURCING EXHIBITION
(Click to read Exhibitor News)
Discover bleeding-edge scientific advances… revolutionary new technologies… and potentially game-changing breakthroughs destined to enhance and transform the cockpit experience in vehicles worldwide.
Experience hands-on-demos, source, collaborate, partner and conduct problem solving with expert tech reps from more than 70 leading display technology product, service and solutions providers.
COME EXPLORE…NETWORK…COLLABORATE…
PARTNER AND SAVE
2019 Corporate Sponsors